Due to a major service disruption to our courier service, please allow 2-3 working days for delivery to the following impacted postcodes: RH, CR, KT, RH & SM. If your order is urgent, please give us a call on 0203 034 3100 and we will do our utmost to help you.
News
2019 
September 2020
Who is your Bova UK Territory Manager? (click the image to expand)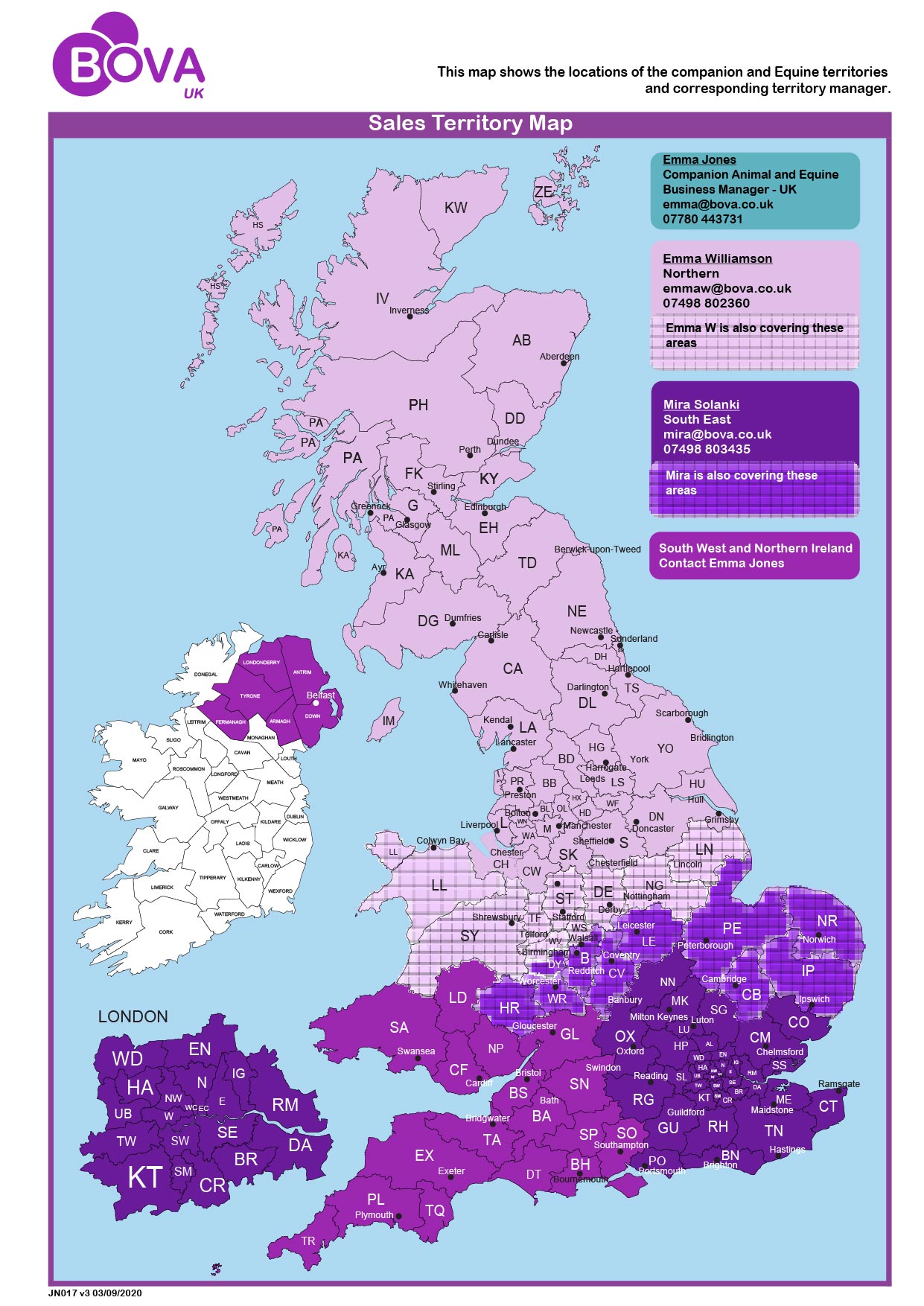 Bova sponsors Vets with Horsepower 2019
Click here for more information: Vets with Horsepower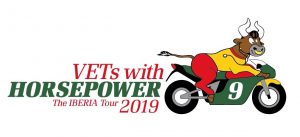 BOVA WINS AN OSCAR……. AT AVSPNI
Bova UK attended the The Association of Veterinary Surgeons Practicing in Northern Ireland (AVSPNI) at the beginning of May at the La Mon Hotel and Country Club, Northern Ireland. This was the perfect setting to collect an Oscar for the Most Attractive Stand at the prestigious film themed awards ceremony, presented by Sean the Sheep and his crew.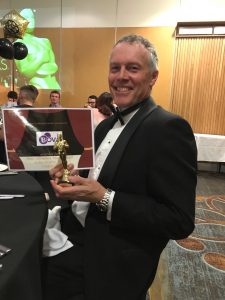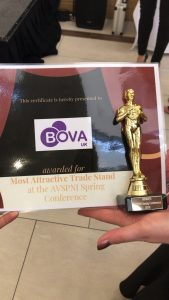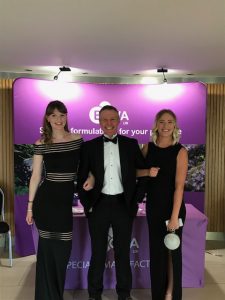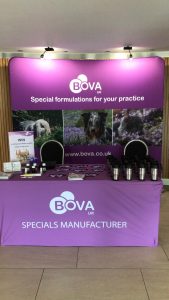 APRIL 2019
BSAVA CONGRESS 2019
Bova were really excited to be presented with the Best Newcomer Award for 2019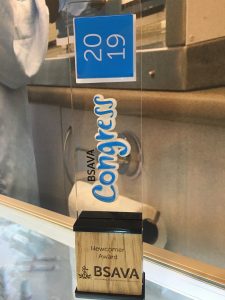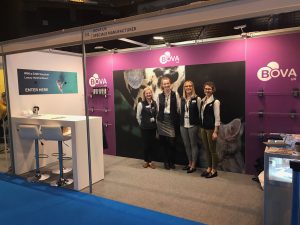 OCTOBER 2018
'Regarding the Cascade, how can you legally, as opposed to just medically, justify going straight to (extemporised) reformulation if you have not actually tried other options?' (Webinar Snippet).
Presenter, Danielle Gunn-Moore, responds to the audiences' question following the Bova UK sponsored webinar ' Easing compliance of medicating cats' hosted by The Webinar Vet.  Read Danielle's response here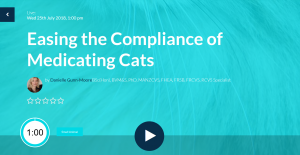 AUGUST 2018
Meet pharmaceutical entrepreneur, Nicholas Bova. From a small Sydney based business in Australia, Nick Bova has launched the company onto the international platform for veterinary medicine. Read more on the story by The Webinar Vet: 5 MINUTES WITH NICK BOVA
APRIL 2018
PR Release: Vet Surgeon – New Range of Veterinary Specials
MARCH 2018
PR Release: Vet Times – Bova UK Expands Into Small Animal Market
PR Release:Vet Poll – Bova UK Expands Into Small Animal Market